Banana leaf export is not a new business, but the market is extremely potential. Therefore, the export of banana leaves in the coming time is still very promising and the market is still very large for banana leaf manufacturers to exploit.
Banana leaves have long been considered an indispensable ingredient in kitchens with many applications in life. However, fresh banana leaves are only used in the interior and the excess quantity is still very much. While the Vietnamese and Asian communities do not have leaves to use in countries which places can plant this tree. That is also the driving force behind Truc Lam Phat Trading Service Co., Ltd to expand production and export of this item.
Application of fresh banana leaf export in the life of overseas Vietnamese community
When leaving their homeland, people in the Vietnamese community in countries always remember their homeland. The demand for traditional and rustic dishes of our forefathers is always great, especially during the annual Tet holidays.
One of the most popular dishes is Banh Chung and Banh Day. Two types of traditional cakes are indispensable in the Tet meal of the Vietnamese. In the stages of processing for two types of cakes, banana leaves play an indispensable role, bring their own flavor to the dish.
Besides, to minimize materials made from plastic bag, priority is given to more environmentally friendly materials. In addition to the commonly used paper packaging, banana leaves are also very popularly used to package foods such as sticky rice, spring rolls, …
See more the quality of banana leaf products here
Why is banana leaf export a potential business?
According to statistics of the Ministry of Agriculture and Rural Development, the export turnover of agricultural, forestry and fishery products in the first 5 months of 2021 reached 22.58 billions USD, up 30.1% compared to the same period in 2020. Export of main agricultural products accounted for 7.78%, up 13% over the same period last year.
These are good numbers for Vietnamese agricultural products, and also a positive signal for banana leaf export. In spite of having to compete with banana leaves from the Philippines and Thailand but the market demand is still huge. Moreover, the attention of the Vietnamese government as well as EXIM companies, they are increasingly innovating production processes and improving product quality. Vietnam's banana leaves will be exported worldwide in the nearest future.
Where to buy banana leaves for export to ensure the best quality and competitive price?
Currently, there are quite a few units providing this item, both manufacturing and trading units. However, there are not many units that provide products that are both good quality and competitive in price. We, Truc Lam Phat company are an unit specializing in producing and supplying frozen banana leaves for exporting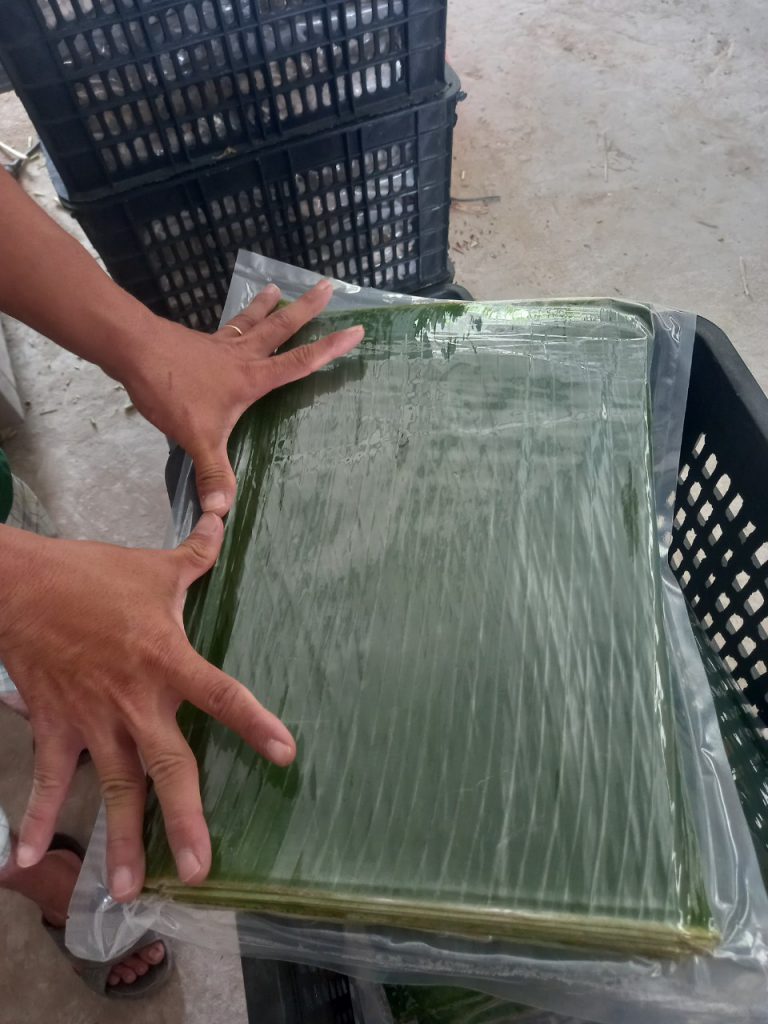 Exporting frozen banana leaves from Viet-Nam
In addition, quality frozen banana leaves are selected from banana leaves at Dong Nai banana farm. Banana leaves go through careful production stages, ensuring hygienic products and food safety.
See suppliers of high quality export banana leaves here
Contact our company immediately to receive specific advice and the most competitive quote.
TRUC LAM PHAT TRADING SERVICE LIMITED COMPANY
Hotline / WhatsApp / Zalo: +84 937 466 478
Email: info@truclamphatagri.com
Website: truclamphatagri.com
Source: Truc Lam Phat
Reference articles
Export frozen banana leaves to The US market
Wholesale sugarcane from Viet Nam – Good quality and competitive price
Processing technology of frozen prawn sugarcane
Processing frozen sugarcane with partner's brand